Famous British Actors and Actresses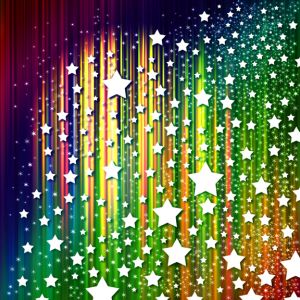 The following list of famous British actors and actresses includes only a few of many great names in the world of motion pictures:
Charlie Chaplin (1889-1977). Probably the greatest comic actor of all times got famous in the United States during the period of silent films. Besides starring "The Tramp", he also directed many of the 82 films he appeared in.

Michael Caine (1933- ). One of Britain's most famous actors appeared in more than one hundred films. He is best remembered for his roles in The Ipcress File (1965), A Bridge Too Far (1978), Educating Rita (1983), Hannah and Her Sisters (1986) and The Cider House Rules (1999). The latter two films won him the Academy Award for Best Supporting Actor.

Judi Dench (1934- ). The reputable English actress entered the world of motion picture relatively late (with the M in GoldenEye in 1995). In her early career, she mainly starred in theatre and television programmes. She later continued to star M in the James Bond series but she has also appeared in Mrs. Brown (1997), Shakespeare in Love (1998), Chocolat (2000), Iris (2001) and Notes on a Scandal (2006). She was nominated for Academy Award for her role in the latter two films but she did not win.

Audrey Hepburn (1929-1993). The legendary actress rose to prominence in the 1950s and won her first Academy Award as early as 1953. Some of the films she is best remembered for include Roman Holiday (1953), Sabrina (1954), Breakfast at Tiffany's (1961) and My Fair Lady (1964).

Helen Mirren (1945- ). Academy Award winning English actress is active almost one half of a century. She is best known for her role of Queen Elizabeth II in The Queen (2006) for which she won an Academy Award but she has appeared in over 50 films.

Anthony Hopkins (1937- ). Academy Award winning Welsh film actor is a living legend. Since 1960 when he entered the world of motion pictures, he has starred in over 80 films of which are perhaps best known The Elephant Man (1980), The Silence of the Lambs (1991), The Remains of the Day (1993), Legends of the Fall (1994), Nixon (1995) and The Mask of Zorro (1998). His most recent role is in the film Alfred Hitchcock (2012) starring the iconic English film director.

Peter Ustinov (1921-2004). English actor who is perhaps best known for his role of Roman Emperor Nero in Quo Vadis (1951) was also active as film-maker, screenwriter, author, and theatre and opera director. During his rich career, he won a number of prestigious awards including two Academy Awards, and BAFTA, Golden Globe and Emmy Awards. In 1975, he was knighted by Queen Elizabeth II.

Christopher Lee (1922- ). One of the most celebrated British actors is perhaps best remembered for starring Count Dracula in the Hammer Horror series but he has also starred in a number of other prominent films. Since 1946, he has starred in as many as 275 films and holds the Guinness World record for the number of film roles. He has most recently appeared in The Hobbit: An Unexpected Journey (2012), starring Saruman the White.